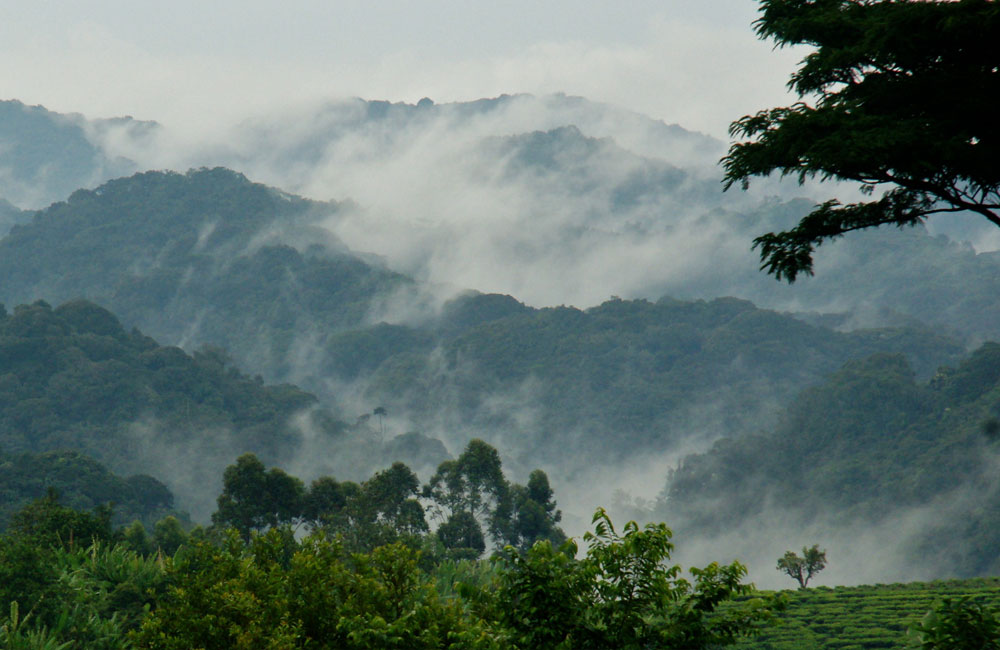 Primates. Gorillas Oruzogo group, which, I am now told, has reunited as one group, has been in the forest nearby a lot of the time.
The trackers and the rangers have been passing through Cuckooland several times, on their way to tracking them. I am hoping the gorillas will come for lunch, one day, soon! Chimpanzees Have seen them a few times this last month. We still hear them almost every day, so they are also very close by.
Other monkeys They are usually around. Today, I have seen L'Hoests and Black and white Colobus, yesterday, blue and red-tailed. Birds Still plenty of cuckoos around. Notably red-chested, black and diederick. Other notable sightings in the last month include:
Yellowbill – Slender-billed starlings – Yellow-eyed black flycatcher – Blue-headed sunbird – Black-billed turaco – Great blue turaco – White-winged tit – Ruwenzori Batis – Yellow-throated longclaw – Buff-spotted woodpecker – Yellow-spotted barbet – African green pigeon – Black-spotted wood-dove – Petit's Cuckoo shrike – Black cuckoo Shrike – Red-faced woodland warbler – African golden-breasted bunting (a pair) – Mountain-masked Apalis – African citril – African hobby – Cassin's Hawk-eagle – Grosbeak weaver – Red-headed bluebill
Fruit of the Land Lots of strawberry guavas (small red berries related to guavas). And the guavas are starting to come into season too. In the garden, leeks, cabbages, salad veg (lettuce, rocket and giant red mustard)pumpkins and turnips are getting on to the menu.
Philip